Hellboy 2 Movie Poster From Comic-Con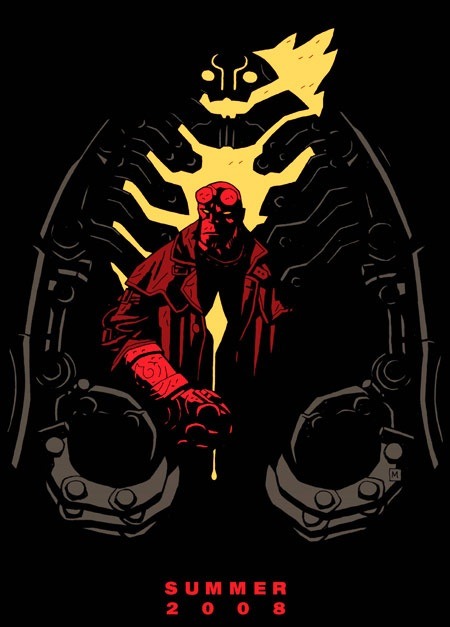 One of the few posters we missed at Comic-Con 2007 is this exclusive Hellboy 2 teaser poster illustrated by Hellboy creator Mike Mignola. I definitely would have picked this one up if IÂ  had seen it on the show-floor.
The mythical world starts a rebellion against humanity in order to rule the Earth, so Hellboy and his team must save the world from the rebellious creatures.
You can check out the poster to the right thanks to MTV. Click on the image to enlarge. Guillermo del Toro's Hellboy 2: The Golden Army hits theaters in Summer 2008.