Box Office: Simpsons On Track For $72.5M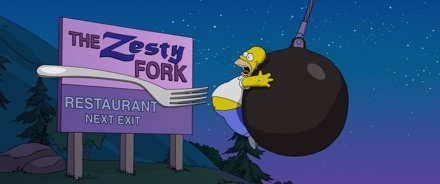 The Simpsons Movie (Fox) dipped an estimated 17% from its meteoric Friday opening, but the animated TV adaptation still grabbed approximately $24.15M. With a conservative 20% Sunday drop, the first big screen adventure for Homer and family will still have banked a phenomenal $72.5M. That's 45% more than industry tracking services NRG, MarketCast and OTX were calling for at the start of the weekend.
If the $72.5M number holds, it will the 22nd-best opening weekend in modern box office history and the all-time 3rd-best opening weekend for an animated film, trailing only Shrek the Third ($121.6M) and Shrek 2 ($108M). Not only does this monstrous start guarantee a movie sequel, but it will almost certainly reinvigorate the television series on Fox, which finished the 2006-2007 season as only the #60 primetime show of 142 programs.
Read more at FantasyMoguls.com.