Beowulf Movie Trailer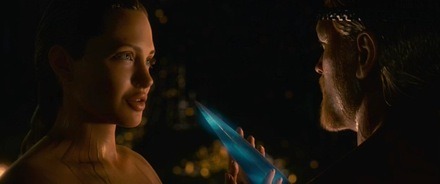 I just got back to our hotel from the big Beowulf footage premiere and party at Comic-Con 2007. One of the many things they showed us was this movie trailer, but in digital 3D. I'm interested in hearing what you guys think of this one because on the computer screen it looks a little flat to me. The trailer is definitely a lot cooler when it has three dimensions. I'll have a full report of the evening's events later, but for now you can watch the trailer for yourself after the jump.
[flv:http://www.slashfilm.com/wp/wp-content/trailers/beowulf.flv 450 190]
You can watch the new trailer in High Definition on Apple.com.