3:10 To Yuma Movie Poster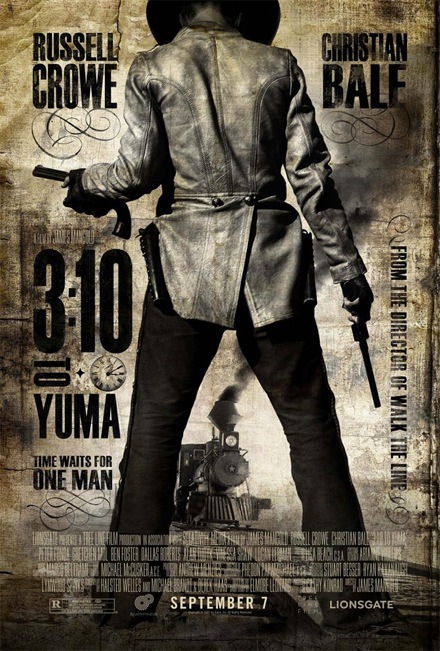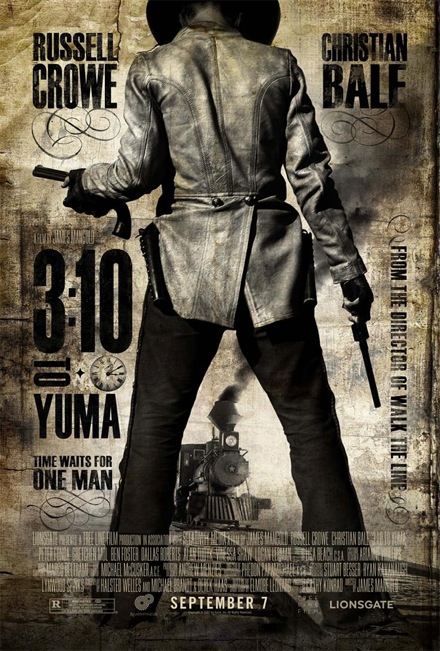 We haven't had much (if any) coverage of James Mangold's 3:10 to Yuma remake on /Film based purely on my dislike of movie westerns. But it seems like everywhere I look there is something else about this new flick. Today it's the movie poster [via our friends at FirstShowing ComingSoon], which even I must admit, looks very cool.
When a small-time rancher agrees to hold a captured outlaw who's awaiting a train to go to court in Yuma, a battle of wills ensues as the outlaw tries to psych out the rancher.
The film stars Christian Bale, Russell Crowe, Ben Foster, Peter Fonda and Vinessa Shaw. Pirates of the Caribbean: The Curse of the Black Pearl screenwriter Stuart Beattie wrote the script. Someone needs to give the marketing guys over at Lionsgate a raise. This is a first class poster. It might be good enough to help sell a western in a time when westerns are clearly out of style. Check out a larger version of the poster after the jump.
Update: Apparently ComingSoon was the first to post this movie poster.