More Troll Remake Details Revealed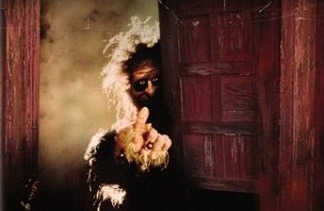 A couple days back, we told you that Hollywood was planning a big budget remake of John Carl Buechler's 1986 horror film TROLL. An official press release has been posted [via: BD].
Buechler has signed on to remake his cult classic film, which they hope will also launch a new animated television series and line of toys. The new film will likely be more family friendly, and done on a much larger scale with digital effects. The producers claim they are in talks with some "major A list talent", and that director Buechler would also like to reunite the cast in cameo roles.
Remaking the film without the horror elements would be a huge mistake in my opinion. Read the full press release after the jump.
TROLL REMAKE IN THE WORKS
Writer/director, John Carl Buechler is remaking his 1986 cult classic film: TROLL.
The new big budget fantasy film will launch a new animated television series, as well as a new line of toys, based on the original characters.
"It's all about the kids," says Mr. Buechler. A father of seven year-old twins, and a pre-teenager, Buechler says, "I'd like to make a film that my whole family can see."
Famous these days for his prodigious work in numerous classic horror films, the writer/director wants to make a kinder, gentler film. –And in fact once upon a time, he did. TROLL was a magical fantasy film that was family friendly, full of charm and perhaps just a little bit scary.
"The original movie was very high concept and we did a heck of a lot for an extremely low budget, independent picture," says Buechler, "and it seems to have found an audience." Indeed it has. TROLL was released theatrically in the United States in 1986, against The blockbusting Juggernaut, NIGHTMARE ON ELM STREET II, and earned enough box office dollars to take third place on it's opening weekend. The independent film went on to do extremely well on home video where sales and rentals earned it a platinum award through Vestron Video.
The Boston Globe called TROLL "an exciting dark surprise." The original film follows the adventures of a young boy introduced into a parallel world of wizards, and magic. Befriended by a good witch, he learns that he must save the world from an evil Troll/Wizard with the ability to hide his essence within the bodies of others.
"The scale of this thing is huge, I guess it'll be sort of like a cross between Lord of the Rings and Narnia. I'm really excited this time around. Technology has actually caught up with my original vision of a magical world, populated by a multitude of fantasy characters, and now I actually have a budget large enough to do it right," says Buechler.
Teaming up with veteran producer Steve Waterman, (Stuart Little, Casper, Alvin and the Chipmunks,) Buechler will again re-unite with his army of special effects artists from the first movie, of twenty-two years ago. "The difference is, these guys were just starting out back then, now many of them has gone on to win Emmys and Academy awards… "It's gonna' be just great!" "
Though the filmmakers are in talks with some major "A" list talent for the leads in his new picture, Buechler wants to re-unite some of the original cast as well for cameo roles. "I'd love to see the likes of Michael Moriarity, Noah Hathaway, and Julia Louis Dryfuss again. Just the other day I spoke to Annie Lockhart about coming back for a cameo role. It'll be just like old times, but in a new way… "
TROLL the new motion picture will open wide in the later part of next year.
DISCLAIMER: TROLL has not been prepared, approved, or licensed by any entity that created or produced the J.K. Rowling series of Harry Potter books or the Warner Bros. series of Harry Potter movies. Movies Plus is not affiliated with J.K. Rowling or Warner Bros., nor has this movie been endorsed or authorized by J.K. Rowling or Warner Bros. The characters Harry Potter, Sr. and Harry Potter, Jr. are not related to or inspired by the book and film character of J.K. Rowling and Warner Bros. Harry Potter and his family were characters in the 1986 movie, Troll, which was independently created and distributed before J.K. Rowling's first book.