The Darjeeling Limited Movie Poster, Movie Trailer Premiere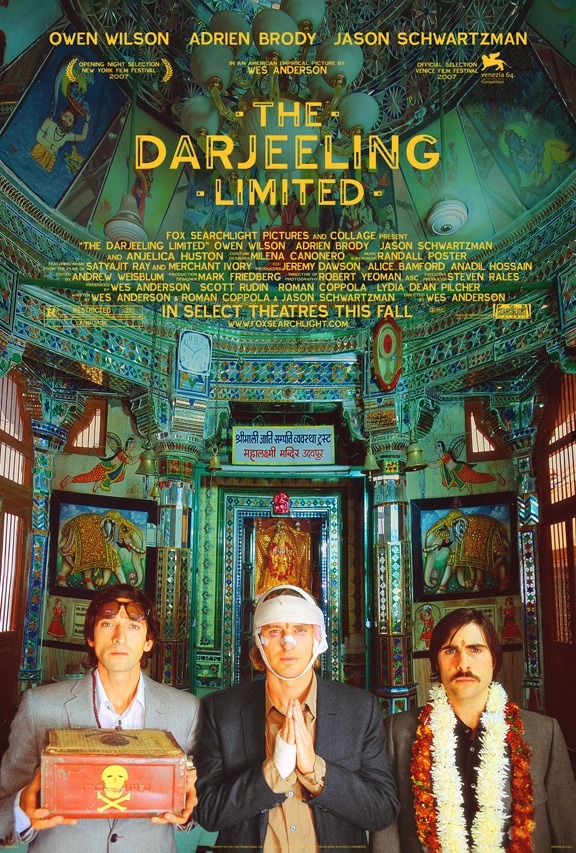 The theatrical movie poster for Rushmore and The Royal Tenenbaums director Wes Anderson's next film The Darjeeling Limited was released online tonight. The film's trailer will debut this weekend in front of Fox Searchlight's Sunshine and Once. I'm sure the trailer will show up online next week. We posted some photos from the film last month (click here to see them). You can also click on the poster image to the right to enlarge.
According to the web description (derived from a leaked script draft), the story follows three brothers who trek through India to find an albino tiger that's actually their reincarnated father. Although Anderson insists that they are not searching for a tiger. The estranged trio consists of Jason Schwartzman, Adrien Brody and Owen Wilson. The Darjeeling Limited is set to hit theaters on December 29th 2007.