Righteous Kill Movie Poster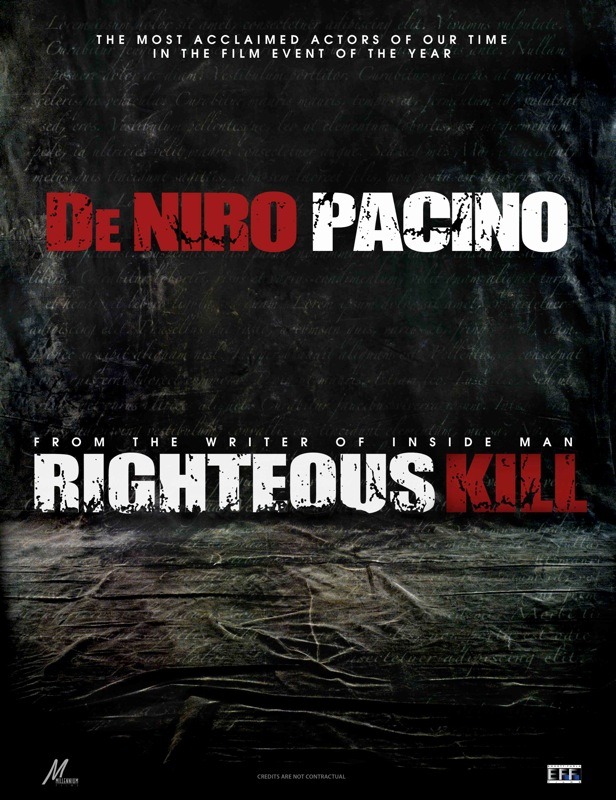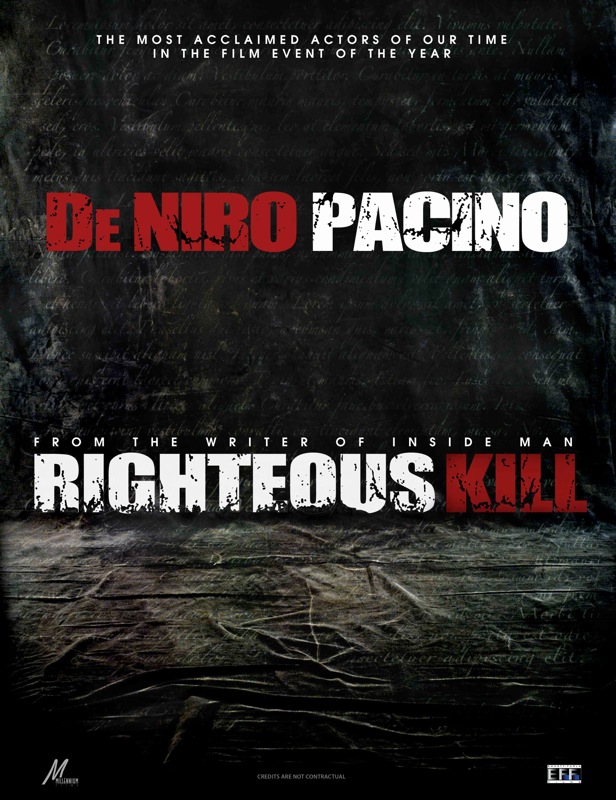 Cinemanotizie has sent us the poster for Righteous Kill. The new crime drama follows two cops who try to catch a serial killer, while resolving issues between themselves. The poster reads "The Most Acclaimed Actors of our time in the Film Event of the Year." And the film stars Al Pacino, Robert DeNiro and... 50 Cent?
Director Jon Avnet once helmed Fried Green Tomatoes, but has been reduced to directing six episodes of Boomtown. Which makes me wonder, how did he land a film with Pacino and DeNiro? Click on the image to the right to see the poster in full resolution. The movie hits theaters sometime next year (2008).