Exclusive: 28 Months Later To Invade Russia NOT France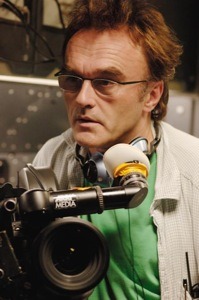 This weekend MTV broke the news that Sunshine director Danny Boyle had an idea to direct a 28 Weeks Later sequel. Today I was lucky to sit-down with Boyle to talk about his new film Sunshine and to hopefully extract some new details about 28 Months Later.
"I've got an idea for it. I didn't think I would have, because I didn't want to do the second one. I did do some second unit shooting for them one weekend, just to get myself out of the cutting room. It's been so long doing this film [Sunshine]," said Boyle. "And I really enjoyed it, doing something trashy like Zombies killing people. That's basically what I shot all weekend and I was like 'WOW, this is great! You just come in and kill him! That's what we're going to shoot today' [laughs]"
He wouldn't give us any new details so we pushed slightly and were able to get this juicy tidbit: The movie will not take place in France!
"It's to do with Russia actually. It's to do with that part of the world. NOT FRANCE. The second film hints that it gets to France eventually, and wipes out the French. But this third idea is actually more to do with Russia, but that's actually all I can say," said Boyle. "I don't know whether it will happen."
Boyle scouted locations in Star City, Russia for the Sunshine interiors but found that the technology was too outdated.  Fox Atomic has supposedly dropped all horror films from the slate, which leads me to believe that a third 28 Days Later film would probably find a home at Fox Searchlight. Look for our full interview with Boyle later this week. And be sure to check out his new movie Sunshine which hits theaters on Friday July 20th 2007.