Aaron Eckhart Confirms Two-Face Will Appear In The Dark Knight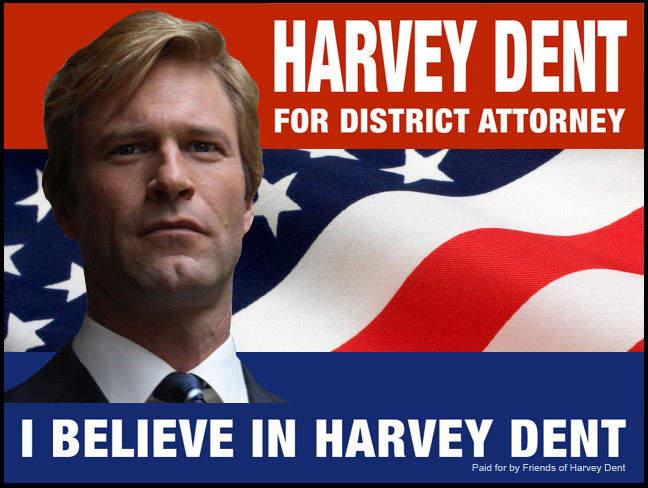 When Aaron Eckhart was cast in the Batman Begins sequel The Dark Knight as Gotham's young District Attorney Harvey Dent, the internet began to wonder if he would transform into the villainous Two-Face. The screenwriters and cast had fueled the fire, and every week someone seemed to be reporting that may-be he would or may-be he wouldn't. Well it appears we have a final confirmation: Two-Face is in!
"I play Harvet Dent. Harvey Two-Face. They are both in the movie," Eckhart told MTV. "There are a few scenes I am dying to do. We've done a few... but the scene that I really want to do is in October."
When asked if the scene will involve heavy make-up, Eckhart responded:
"I don't know. There might be anger involved. There might be tears. It might be a cathartic day. It might be a lot of love."
So there you have it, Two Face will make some sort of appearance. My guess is that it will happen very late into the film, and will become the teaser/cliff-hanger for a potential third film. Tommy Lee Jones played the character in 1995's horrendous Batman Forever.