Pixar Developing A Cars Sequel?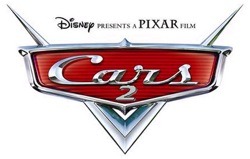 Could a Cars sequel be in the works at Pixar? JVPixarNews is reporting this rumor, citing an anonymous source who claims that Cars 2 is being developed in the Mouse owned computer animation studio. Earlier this year, Cars voice actor Paul Newman slipped that Pixar was making Cars 2. Newman has since announced he is retiring from acting, and no official announcement has been made from the Pixar group (although we have heard unofficial denials from within the company) . If Pixar were to go into production on Cars 2, it would probably become Pixar's 2011 or 2012 release.
I would be really shocked if Pixar decided to make a sequel to Cars. Brad Bird outlined the companies thoughts on sequels at last year's WonderCon while being asked about the possibility of The Incredibles 2:
But I think at Pixar, the bottom line is the story that you're telling. And Pixar does not look at sequels as a financial plan. We feel we have a relation ship with the audience and that they believe in each movie we put out. We believe completely in every movie we put out. If I can come up with a story that is as good or better than that first film, then I'd love to return to that world, but it would have to be story first.
I can't imagine that John Lasseter and company can come up with a compelling story worthy enough for a sequel. In my opinion, Cars was clearly the worst Pixar film to date (which says a lot since it still wasn't a bad movie). I understand the southern appeal for a sequel but I honestly believe that Pixar isn't thinking in terms of "appeal" and "demand".