Jim Carrey Returns To High Concept Comedy With Yes Man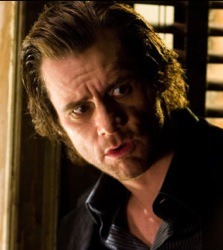 Harry Potter producer David Heyman is developing a comedy film called Yes Man with Jim Carrey attached to star.
"It's about a man who finds himself very depressed, and is always saying no. When friends ask him out, he always says no," Heyman revealed to MTV. "[The film will explore] what happens when he decides to say yes to every thing that comes his way."
"It's really funny," he grinned. "It's one of the funniest scripts I've read."
Glad to see that Carrey is making another return to high-concept comedy, but does anyone other than Heyman think this film will get off the ground? Carrey has recently been plagued with projects that inevitably get sucked into development hell. Heyman hopes to film this Fall.