Transformers' Bumblebee For Sale On eBay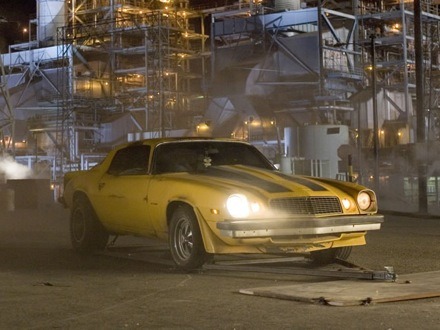 I was cruising around eBay today when I noticed that Premiere Props is selling the screen used 1977 Yellow Chevy Camaro which turns into Bumblebee in Michael Bay's Transformers movie (which coincidentally featured eBay product placement throughout).
This Camaro is in overall good running condition with extensive upgrades throughout. The vehicle has a rebuilt V8 engine with a modified high rise double pump carburetor and modified headers. The Camero has an automatic transmission, power steering, with "Craigers" wheels up front and "American" wheels in the back. The dash has been modified with new gauges, a spruced up interior, and the "Autobots" logo on the steering wheel! The car comes with a title from the State of Oklahoma.
As of this posting the auction is at $24,000 with over 60 bids. I wish I had that kind of expendable income.