Disney Offers Movie Rentals On Microsoft X-Box Live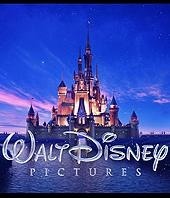 Last night at the Microsoft keynote at the E3 video game convention (or whatever is left of it), they announced that Disney would offer movie rentals on demand through X-Box live. My friend has rented a bunch of High definition content through his X-Box, and aside for the stupid gamer point thing (it's kinda like Casino chips but with different values so that you never quite know how much in real world money you're spending) is probably the future of movie rentals. Check out the press release after the jump.
The Walt Disney Studios to Offer Movie Rentals On Demand Through Xbox LIVE Starting Now
REDMOND, WA UNITED STATES
New partnership brings growing catalogue of current blockbuster and classic
library titles to Xbox LIVE Marketplace.
LOS ANGELES, July 11 /PRNewswire-FirstCall/ — Whether you want to find
adventure in a blockbuster game or lose yourself in a magical movie moment,
you can get the ultimate in entertainment in your living room with Xbox
360(R) and Xbox LIVE(TM). Today at the E3 Media & Business Summit,
Microsoft Corp. and Disney-ABC Domestic Television announced an agreement
to bring feature films from The Walt Disney Studios to U.S. members of Xbox
LIVE, the online games and entertainment network on Xbox 360.
(Logo: http://www.newscom.com/cgi-bin/prnh/20000822/MSFTLOGO)
Beginning today, consumers of all ages will have access to a growing
catalog of new and classic movies from The Walt Disney Studios including
titles from Walt Disney Pictures, Touchstone Pictures, Hollywood Pictures
and Miramax Films, on Xbox LIVE Marketplace, the leading
high-definition-video download service. Xbox 360 owners will be able to
rent popular Disney films on demand as they become available, such as
"Bridge to Terabithia," Miramax Film's "The Queen" and Touchstone Pictures'
"Deja Vu."
"We're always looking for more ways to let people experience our
films," said Dan Cohen, executive vice president of pay television and
interactive media for Disney-ABC Domestic Television. "With the millions of
Xbox 360 consoles in living rooms today with a direct, high-speed Internet
connection, Xbox LIVE really has become a terrific device for the delivery
of digital entertainment content."
As a result of this partnership between Microsoft and Disney-ABC
Domestic Television, an array of current and library titles will be
available this July, with more to come in both standard and high
definition. Currently offering more than 2,350 hours of premium
entertainment content from 15 partners, Xbox LIVE Marketplace is the only
online service offering downloadable movies and TV shows in high
definition. In a little more than seven months since video content was
launched on Xbox LIVE Marketplace, there have been nearly 10 million
downloads of entertainment content.
"Xbox 360 and Xbox LIVE Marketplace truly offer something for everyone
of all ages, gender or personal taste," said Peter Moore, corporate vice
president of the Interactive Entertainment Business in the Entertainment
and Devices Division at Microsoft. "With this partnership, we are able to
feature blockbuster new releases as they become available, as well as an
incredible array of classic family films that made Disney the icon it is
today." Xbox LIVE Marketplace content is available to all Xbox 360 owners.
High-definition new-release movie rentals are 480 Microsoft(R) Points each,
and standard-definition new-release movie rentals are 320 Microsoft Points
each. Classic feature films in high definition are 360 Microsoft Points
each, and classic feature films in standard definition are 240 Microsoft
Points. More information is available online at
About Xbox LIVE
Xbox LIVE is the first and most comprehensive unified online
entertainment network seamlessly integrated throughout the entire console
experience, making it easy for people to find the friends, games and
entertainment they want from the moment they power on their Xbox 360
system. Xbox LIVE connects millions of members across 25 countries to enjoy
hundreds of multiplayer games, downloadable games via Xbox LIVE Arcade,
free and premium playable game demos, music videos, TV shows and movies in
the United States as well as new game levels, characters and vehicles for
all their favorite retail games. More information can be found online at
About Disney-ABC Domestic Television
Disney-ABC Domestic Television's pay television and interactive media
division is a leading distributor of movies in the video-on-demand arena.
DADT distributes movies domestically from The Walt Disney Studios,
including titles from Walt Disney Pictures, Touchstone Pictures, Hollywood
Pictures, and Miramax Films. It currently licenses movies through a wide
range of distributors and platforms including cable MSOs, satellite
companies, internet distributors, telcos, mobile operators, and via other
emerging technologies.
About Microsoft
Founded in 1975, Microsoft (Nasdaq: MSFT) is the worldwide leader in
software, services and solutions that help people and businesses realize
their full potential.