Sleuth Movie Trailer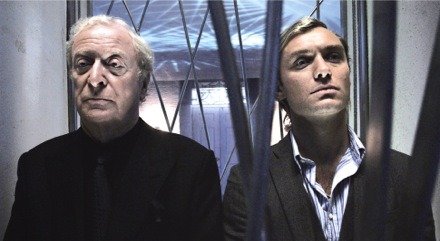 I've never seen the original 1972 mystery film Sleuth which featured a young Michael Caine up against an older Laurence Olivier, but I know it's consider a classic. The movie was nominated for 4 Oscars and users have rated the film at an 8.2 (#204 of all time) on the Internet Movie Database. Michael Caine even returns for Kenneth Branagh's (Henry V) updated version which stars Jude Law. Sleuth tells the story of an out-of-work actor who becomes embroiled in an affair with the wife of a wealthy writer, who in turn is having an affair with a much younger woman.
Watching the trailer, I wondered to myself – why wasn't this ever turned into a play. The interaction between the two characters and the minimal set location set-up seemed perfect for the stage. One google search later and I had my answer: The original 1972 thriller was actually based on Anthony Shaffer's Tony award-winning play. Check out the new trailer after the jump.