Pixar's Short Films On DVD/Blue-Ray, Disney To Produce Toy Story: The Musical?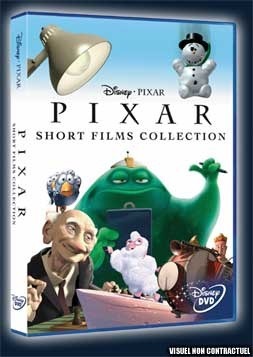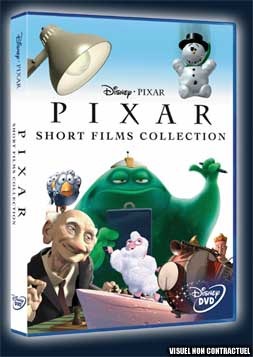 It looks like the rumors are true. Disney will be releasing a collection of Pixar short films on DVD. No details have been released as an official announcement has not been made. But up until now the only way to watch most of the Pixar shorts have been in the movie theater or on iTunes. And even more good news, because it's a Dinsey release, it will also be available on Blu-Ray disc. This will be on my Christmas list. Check out the box art to the right courtesy of DisneyBluray.fr.
Also, LaughingPlace.com is reporting that a musical based on the hit Pixar film Toy Story will be added to the Disney Cruise Line early Next year. [via: UpcomingPixar] Right now the cruise line features theatrical productions based on Hercules and Cinderella in addition to a toe-tapping tribute to the Disney Studio's classic films and more. Don't worry, this doesn't sound like the kind of thing that would play on Broadway. Although, we could imagine a Broadway musical version of Ratatouille.