Cloverfield: New Photo Added To Viral Website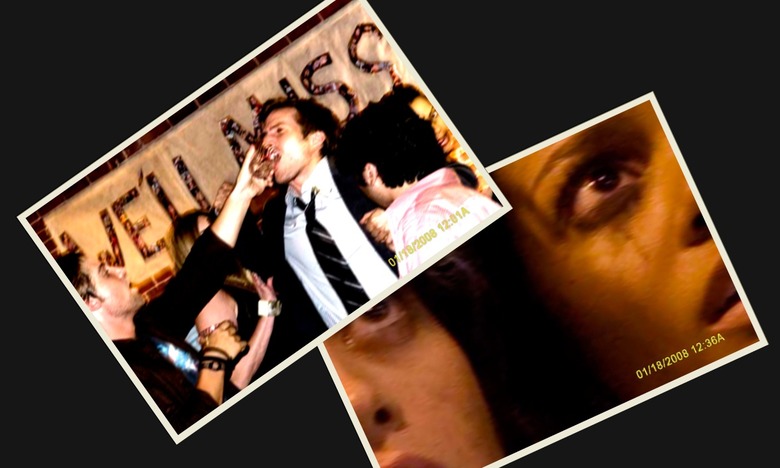 I want to apologize ahead of time for the abundance of Cloverfield updates on /Film. Aside from it being a slow holiday news week, this seems to be the hot topic on the web. Last I checked Cloverfield was the 40th most searched term on Google.
The Cloverfield viral website 1-18-08.com has been updated with a second photo, taken 35 minutes before the photo of the two wide eyed partygoers. The new photo shows Rob at his going away party (remember, he's going away to Japan tomorrow). This might even be a still from the teaser trailer which was attached to Transformers. You can drag and drop the photos around the website desktop. I expect more photos will soon appear here in the coming months. You have to give Paramount and more importanly Bad Robot credit for creating this viral buzz around the film.