Photos: Marc Ecko Creates Star Wars Apparel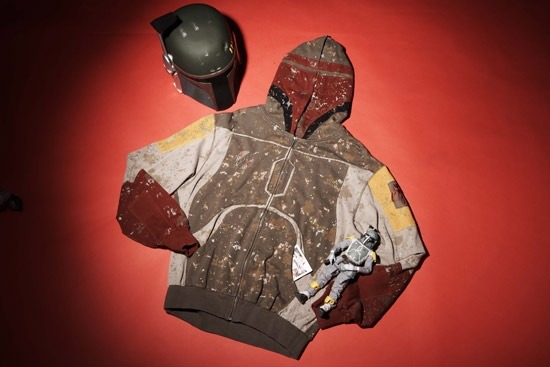 Star Wars goes through cycles. When Episode I hit, it became mainstream again to like the trilogy. Somewhere along the way, Star Wars has gone back to being considered a "geek" or "nerd" thing. I'm now happy to report that we're entering the cycle of underground indie coolness. I know this because super uber designer Marc Ecko is releasing a licensed Star Wars designed limited edition collection of apparel. Check out some of the photos after the jump. I am so buying the Boba Fett inspired hoodie (pictured above). Click on the image to enlarge and see the details. Note: I'm pretty sure these items will hit stores closer to the holidays, so watch out. You can also find the official press release after the jump.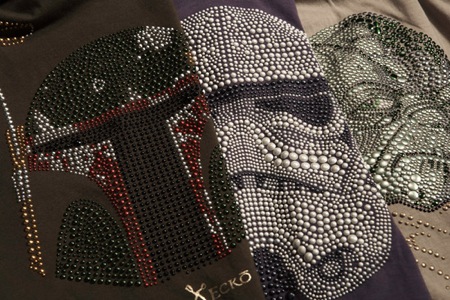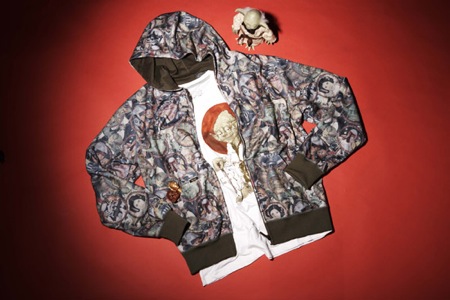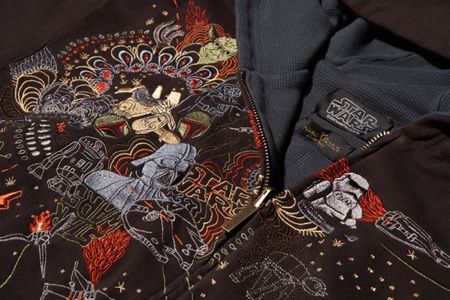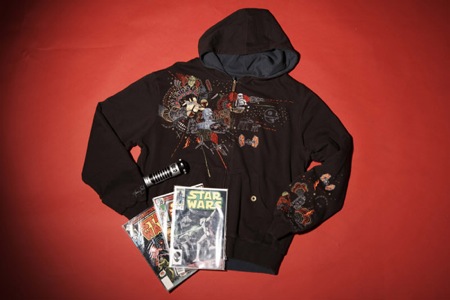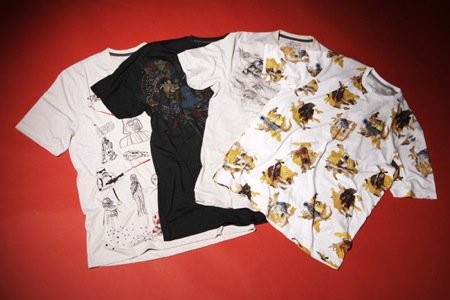 NEW YORK, July 2 /PRNewswire/ — Star Wars explores an entirely new world this holiday season: fashion.
Marc Ecko Enterprises ("MEE") announced today that the globally acclaimed designer has developed a new, limited-edition collection of Star Wars-inspired apparel under license from Lucasfilm Ltd.
You don't need to live on Coruscant or Hoth to wear the Star Wars fashions, which is the first time a major designer has teamed up with the creator of the Star Wars Saga. The line will be available this holiday season through top domestic and international specialty stores, celebrating the 30th anniversary of the ever-popular intergalactic adventure.
Combining classic Star Wars imagery and characters with the style and artistic flair of street culture, the collection will feature such pieces as the Hoth Parka (MSRP $98.00), a premium "Fett for Real" sweatshirt ($98.00), a stone Yoda graphic tee ($32.00), and the "Ultimate Vader" hoodie ($78.00), among various other items.
"It is no secret that I am a 'fanboy' of all things Star Wars and of George Lucas," Marc Ecko said. "So when the opportunity to create this collection arose, I jumped on it like Boba on his bounty. Our mission was to dig into Lucasfilm's archives and emerge with a line that takes its cues from popular culture and adds the rich visual language that made Star Wars the most relevant fable of the last 100 years."
About Marc Ecko Enterprises
The youngest member of the Council of Fashion Designers of America's board of directors, Marc Ecko is founder of *ecko unltd., the world famous rhino brand. Since its creation in 1993, the group of companies that comprise Marc Ecko Enterprises has grown to include: *ecko unltd.® men's and Red by Marc Ecko® juniors apparel, as well as outerwear, footwear, watches, eyewear, belts, bags, and more. Marc Ecko Enterprises also includes Marc Ecko "Cut & Sew" (a contemporary menswear line launched Fall 2004); G-Unit® clothing and accessories (a joint venture with multi-platinum musician, 50 Cent); Zoo York® (a line of action sports-inspired clothing and accessories); and Avirex® (a mid-tier brand launched Spring 2005). The Company also publishes Complex® magazine, a men's consumer magazine with a rate base of 335,000; and Marc Ecko Entertainment, a full-service production company, with a focus on interactive entertainment. *ecko unltd. products are available in over 5,000 stores domestically and in over 60 countries internationally, as well as through over 40 of its own retail stores across the country.