Alvin And The Chipmunks Movie Poster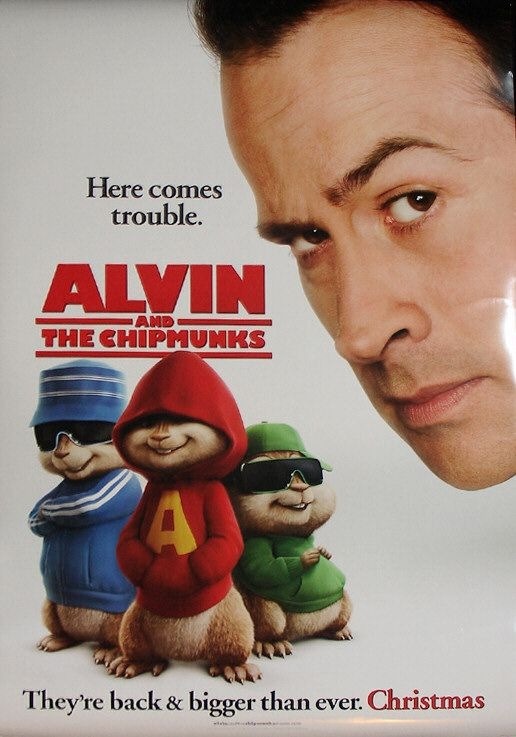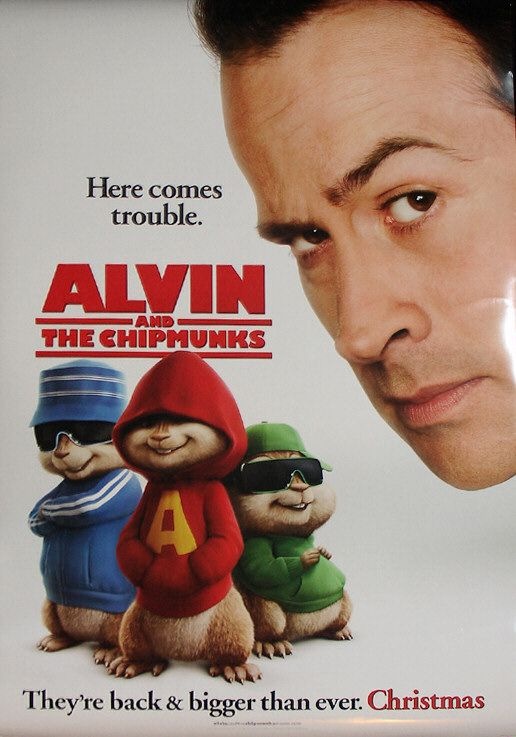 You may be checking your calendar, but I assure you, today is not April 1st. For years I defended Jason Lee. His performance in Mallrats was the level of a comic genius. He was given the chance to star in some films which turned out to be horrible. In-between he made a couple good choices riding shotgun (Dogma, Chasing Amy, Almost Famous). Thankfully, My Name Is Earl became a huge hit, and now everyone knows him. So why is Jason Lee trying to sabotage his career? First he signed on to voice the computer generated superhero dog in Underdog (ugh, that sounds like a winner) and now this. Before you say anything, yes, I know this film was announced back in March. But it only just now hit me, after seeing this new theatrical movie poster at Solace in Cinema. Click on the image to the right to enlarge.
In the movie, Lee plays the Chipmunks' dad, Dave Seville. The singing group of chipmunk brothers (Alvin, Simon and Theodore) are computer generated. And you may be thinking: may be, just may be this could be good. WRONG. Director Tim Hill was behind such kiddie bombs as Garfield 2 and Max Keeble's Big Move, while the writing team consists of the guys who wrote the Ice Age flicks, Robots and Big Momma's House 2. Jason, why are you doing this? The Earl gig must be paying the bills, right?