The Invasion Movie Poster Revealed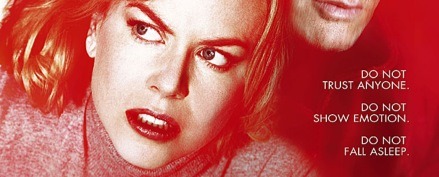 Cinematical has posted the new theatrical movie poster for The Invasion. We were once excited to see this Invasion of the Bodysnatchers remake, with rumors that the film had been almost entirely rewritten by The Wachowski Brothers. But then the film's trailer scared us off. It was so bad that we stopped even caring about the release. But as it turns out, the July 4th extended holiday weekend is not conducive for news. And thus, we needed something to post.
The new poster doesn't play much better than the trailer. Seems like the Warner Bros marketing department is relying way too much of the faces of the film's stars to sell some tickets. Check out the full poster after the jump.