SAW 4 Official Plot And Cast List Revealed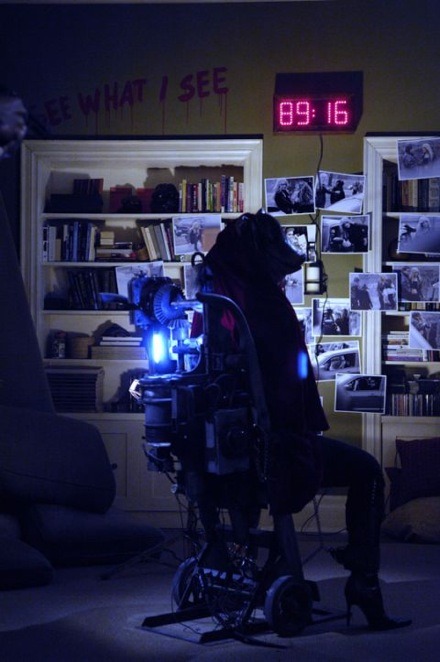 BD has posted the full cast list and updated plot synopsis for Saw 4. Most of this we already knew, but now it's shiny and official. Warning: as with most sequels, plot spoilers for the previous films are contained in the details below:
Jigsaw and his apprentice Amanda are dead. Now, upon the news of Detective Kerry's murder, two seasoned FBI profilers, Agent Strahm and Agent Perez, arrive in the terrified community to assist the veteran Detective Hoffman in sifting through Jigsaw's latest grizzly remains and piecing together the puzzle.
However, when SWAT Commander Rigg is abducted and thrust into a game, the last officer untouched by Jigsaw has but ninety minutes to overcome a series of demented traps and save an old friend or face the deadly consequences.
Tobin Bell............. Jigsaw
Scott Patterson...... Agent Straum
Betsy Russell......... Jill (Jigsaw's wife!!)
Costas Mandylor... Hoffman
Lyriq Bent.............. Rigg
Athena Karkanis.... Agent Perez
Justin Louis............ Art
Simon Reynolds.... Lamanna
Mike Realba........... Fisk
Marty Adams.......... Ivan