Cameron Diaz Cast In Richard Kelly's The Box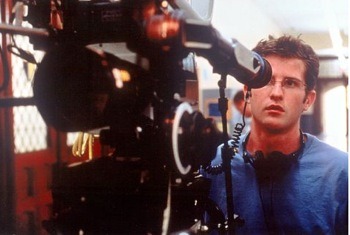 Cameron Diaz has signed on to star in Richard Kelly's The Box. Kelly, best known for his directorial debut turned cult fav Donnie Darko, wrote the script based on a short story ("Button Button") by Richard Matheson. The story was also the basis for a Twilight Zone episode in the Night Gallery years. Eli Roth was originally set to direct the film, but became Hollywood's horror golden boy. Some people say that Roth also worked on the script, but the official film announcment doesn't mention anything of Roth. Kelly intends to direct the $30 million PG-13 (arg) horror film, with production set to begin this fall.
In The Box, Diaz will play a young woman in 1976 who is given a mysterious (you guessed it) box by a stranger. She's told that certain things will happen depending on which buttons she presses. The box makes her instantly wealthy, but little does she realize that opening the box also kills someone she does not know.
I'm glad to see that someone is giving Kelly another chance after the whole Southland Tales fiasco (we're still anxiously awaiting that flick, but not holding our breath).  Variety has posted the following quote from Kelly, worries me greatly:
"My hope is to make a film that is incredibly suspenseful and broadly commercial, while still retaining my artistic sensibility," Kelly said. "I am especially excited to be working with Cameron Diaz, an actress I have always admired."