The Brave One Movie Poster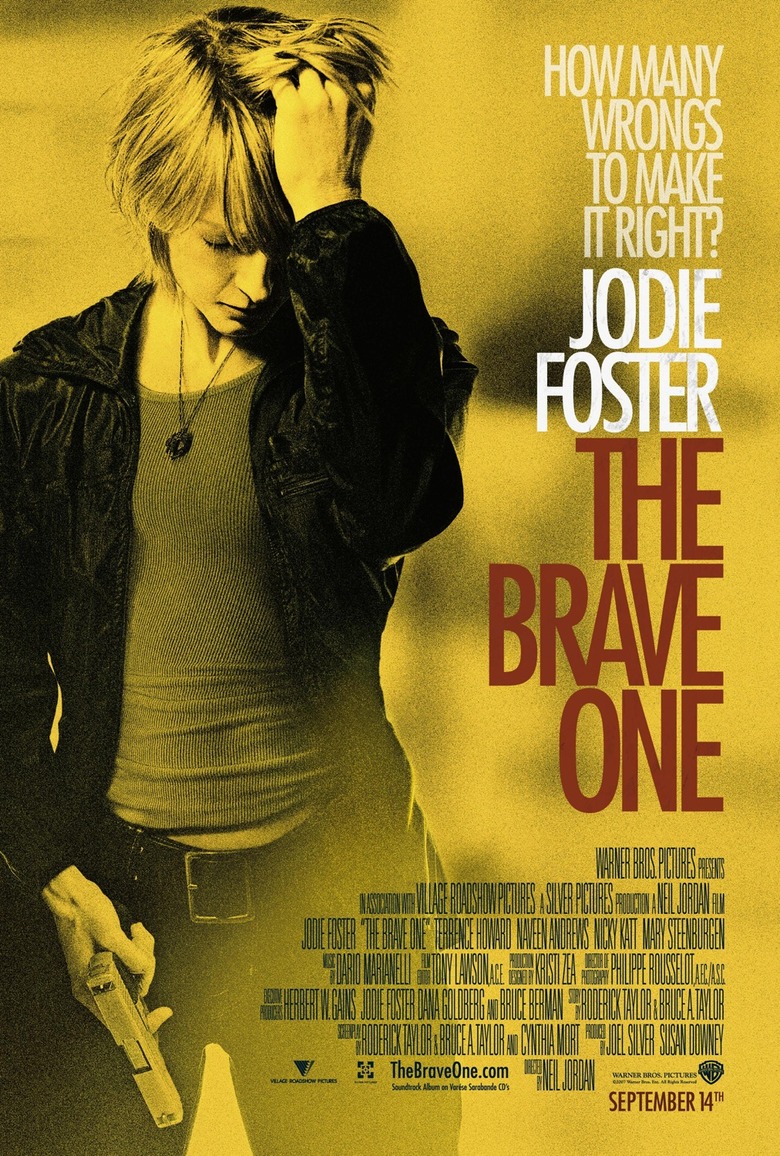 Warner Bros has sent us the new theatrical poster for The Brave One, the new Neil Jordan (The Crying Game) film which stars Jodie Foster, Naveen Andrews, Terrence Howard and Mary Steenburgen. Earlier this month we showed you the film's trailer, which got our attention.
Click on the poster to the right to see it in high res. The Brave One hits theaters on September 14th 2007 (up against the Jet Li vs. Jason Statham action thriller War).