Hitman Movie Trailer Fails To Impress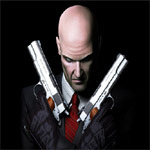 The first movie trailer for 20th Century Fox's big screen adaptation of the popular video game Hitman is now online. I'm not a big gamer, but have been around video games all my life. And making a feature film based on the Hitman concept seemed like a no-brainer. Most video games don't have a good enough concept, never-mind story, which has resulted in many horrible feature films. That said, why am I getting the same awful feeling that I always get while watching bad video game adaptations? May-be it's the cheesy titles that jump on screen. Am I wrong? Was I expecting too much? For the record, it's not Uwe Boll quality bad – but definitely disappointing.
Check out the trailer after the jump. Note, the trailer will also be attached to Live Free or Die Hard. So if you would rather watch it on the big screen, you only need to wait a couple more days.
[flv:http://www.slashfilm.com/wp/wp-content/trailers/hitman.flv 440 330]
In the movie, Timothy Olyphant plays Agent 47, a professional assassin for hire, who is ensnared in a political conspiracy, which finds him pursued by both Interpol and the Russian military as he treks across Eastern Europe. hired by a group known as "The Agency" to kill targets for cash. Hitman is helmed by french director Xavier Gens. The movie is scheduled to hit theaters on October 12th 2007.