Casting Guy Richie's RocknRolla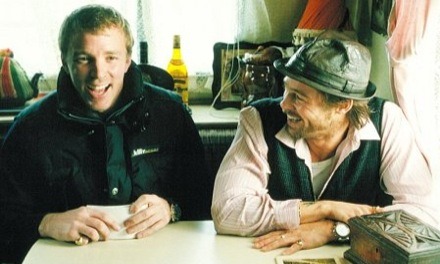 When Guy Richie (Lock, Stock and Two Smoking Barrels, Snatch) first announced RocknRolla, his return to the ensemble British Gangster movie genre, we wondered if the old (pre-Madonna) Richie had also returned. Well finally the ensemble cast has been announced: Gerard Butler, Tom Wilkinson, Thandie Newton, Chris "Ludacris" Bridges and Idris Elba. While the casting of Butler is sure to add another $10-15 million to the opening weekend box office from all the middle aged housewives who gush over the 300, I'm not impressed. The addition of Ludacris is also very suspect.
According to Variety, RocknRolla tells the story of a Russian mobster "who orchestrates a crooked land deal, putting millions of dollars up for grabs and attracting all of London's criminal underworld."
Production began on June 19th in London.