First Look: Wes Anderson's The Darjeeling Limited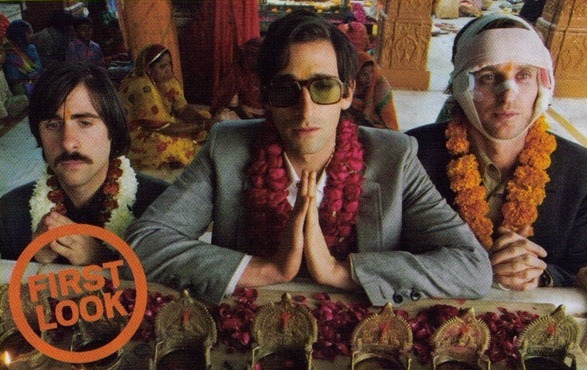 Entertainment Weekly has released the first photos from Wes Anderson's The Darjeeling Limited. The Rushmore director is telling fans "You can't trust what you read on the internet" in response to a plot description which has been circulating the web for months. According to the web description, the story follows three brothers who trek through India to find an albino tiger that's actually their reincarnated father.
"They're not searching for a tiger," Anderson told EW.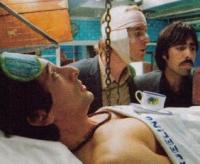 I wonder if Anderson is just trying to inject a little misdirection, as I know the film's script has been passed around on the online trading message boards. Or may-be that's just an earlier version? Anderson will only say that this film is "more raw" than his previous efforts and that it "takes various elements from the movie and distorts them."
Tiger or no Tiger, I was sold at the mention of "Wes Anderson's next film". And it helps tat the estranged trio consists of Jason Schwartzman, Adrien Brody and Owen Wilson.
Oh, and you can click on the images for n enlarged view. The movie is set to hit theaters on December 25th 2007.