Return To House On Haunted Hill To Feature 90 Different Versions?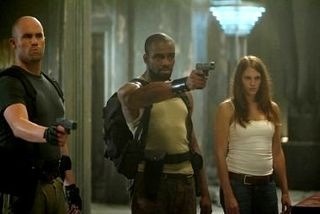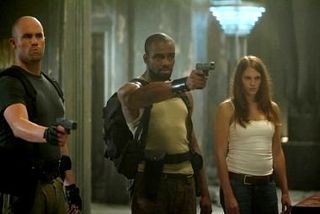 According to Warner Bros, the direct to DVD sequel Return to House on Haunted Hill will introduce "navigational cinema" technology that will allow viewers to interact with the storyline. The High Definition release will include seven "viewer choices leading to over 90 iterations of the storyline." What that means, we don't exactly know. Sounds a little bit like a choose your own adventure type of thing. With these DVD sequels becoming a regular thing, the studios will need to find more gimmicks to sucker people into purchasing them.
The big news today is that Joel Silver's Dark Castle Entertainment has signed a multiyear agreement with Warner Premiere (the Warner Bros direct to DVD label) to produce two or three films a year. the projects could encompass prequels, sequels and original titles of genre films that fit the Dark Castle brand. So far the other films being developed are:
Widow Whisps: An intense psychological thriller written by Darren Lemke. Jodi, a young woman haunted by fragmented memories of a childhood trauma, becomes convinced that insect-like creatures disguised in human form are stalking her with evil intent. Her psychiatrist tries to convince her that she is suffering from paranoid delusions, but when people around her start to disappear, Jodi discovers that the truth is far worse than anything she could have ever imagined.
Odds: a psychological suspense tale executive produced by JC Spink and Chris Bender.
Cheerleaders in Trouble: The most promising sounding flick of the bunch. It's being billed as an homage to the 1980s slasher movies. There is no apparent relation to the porn series by Paragon Video (which I found by doing a google search, I swear).