Michael Moore's Sicko To Be Released EARLY (Kinda)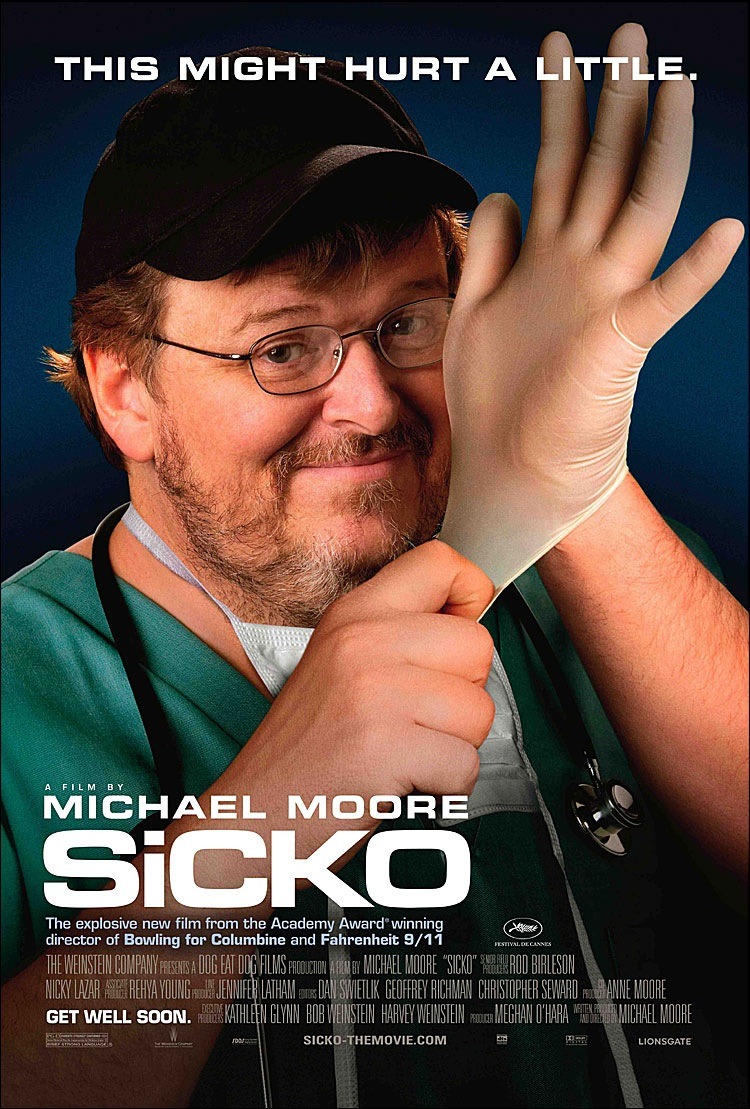 So the film has hit the interweb, and The Weinstein Co are freaking out that no one will pay tickets to a movie that everyone can download for free (not an unreasonable thought). So the guys at The Weinstein Co and Lionsgate have announced plans to release the film ahead of schedule in a single screen at the AMC Loews Lincoln Square theater in New York City this Friday (June 22). The company will also offer "sneak previews" this weekend in 27 markets where Moore's films have played well in the past. A list of cities includes: San Francisco, Los Angeles, Boston, and Philadelphia. A quick search of the movie ticketing websites do not yet display any show-times. We will keep you updated when more information is added.
Lionsgate will continue with it's planned release of about 250 theaters on Friday, June 29th, where the company had expected the film (pre-leak) to make around $22 million (not for the weekend, but the total run). That is the figure that Moore's Bowling For Columbine earned in it's 2002 run.
Again, we've seen the film and believe it to be the best film of 2007 thus far. It's too bad America isn't as politically charged as they were during the election year, because this is a far FAR better film than Moore's F9/11. And it's sad that a lot less people will end up seeing it.