Must Watch: Pixar's Wall-E Movie Trailer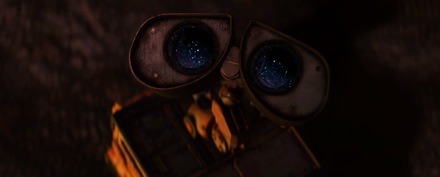 The trailer for Pixar's 2008 movie Wall-E is attached to Ratatouille. But you don't have to wait until June 29th to see it. Check it out after the jump.
Official plot synopsis: The year is 2700. WALL•E, a robot, spends every day doing what he was made for. But soon, he will discover what he was meant for. From Academy Award®-winning director, Andrew Stanton (Finding Nemo), WALL•E is the story of one robot's comic adventures as he chases his dream across the galaxy. Wall-E will hit movie theaters on June 27th, 2008.
[flv:http://www.slashplay.com/Wall-E.flv 450 190]
I think this looks like the most interesting Pixar film yet. I wish they included more footage, but I guess that's why they call this a teaser. You can also check out the new trailer in high definition: 480p, 720p, 1080i.