The Dark Knight: Batman's New Suit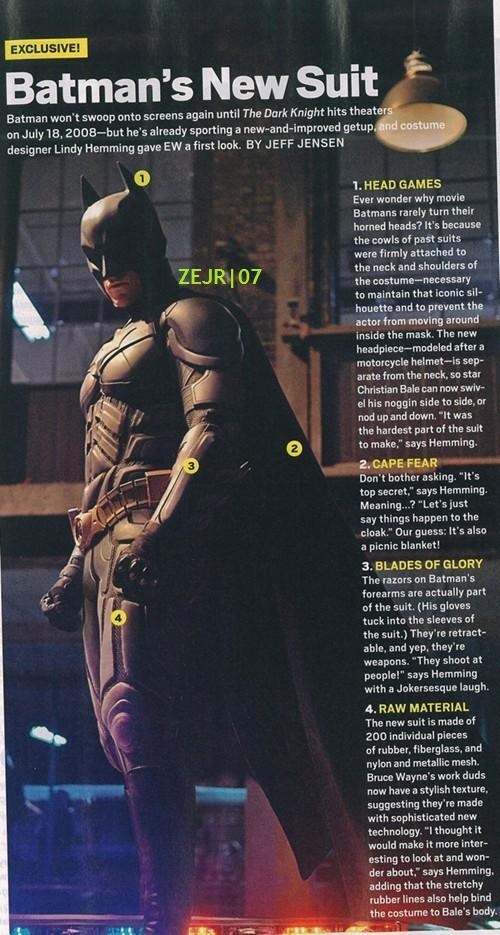 The latest issue of Entertainment Weekly has a look at Batman's new suit in The Dark Knight. Check out a scan of the photo to the right [via: shh]. Click on the photo to enlarge.
It looks a lot more high tech and streamlined, which makes sense since this is essentially Batman: Year Two. I just wonder how much more advanced the suit will become in the inevitable third film. So if there is a complaint, it would be that they may have gone too streamlined for a film so early in his crime-fighting career.
The Dark Knight hits theaters on July 18th 2008 and we can't hardly wait.