Photo: The Joker's Clown Car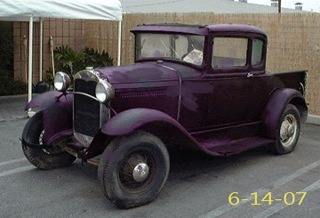 LatinoReview has posted a photo of what appears to be The Joker's "clown-car" from the upcoming Batman Begins sequel, The Dark Knight. The photo was leaked from the set a few days back, and looks to be legit. I can say this much, I'm really digging the production design thus far. It has style but not so much style that it's unrealistic. I especially dig the shoddy purple paint job. What do you guys think?
Update: LR are now claiming that the photo is fake.