Will There Be A Sopranos Movie?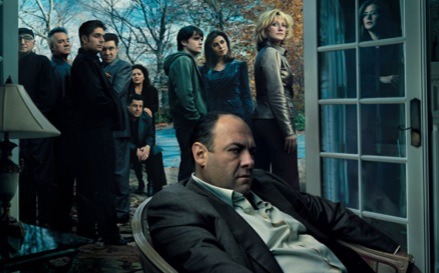 Yesterday, we speculated that The Sopranos series finale left room for the long rumored Sopranos movie. Shortly after our posting (which by the time of this posting, generated over 180 comments from outraged fans) a rumor began to sweep Hollywood and the internet that Warner Bros and HBO would be announcing a Sopranos movie on Tuesday morning.
The Sopranos' executive producer Brad Grey (who is now Paramount's chief) told DHD that "There is absolutely no discussion of the movie." Yeah, FOR NOW.
Series creator David Chase granted one and only interview post-Sopranos series finale to the New Jersey Star-Ledger:
"I have no interest in explaining, defending, reinterpreting, or adding to what is there," said Chase. "No one was trying to be audacious, honest to god. We did what we thought we had to do. No one was trying to blow people's minds, or thinking, 'Wow, this'll (tick) them off.' People get the impression that you're trying to (mess) with them and it's not true. You're trying to entertain them."
Following the interview, Chase claims he will never again discuss the film's controversial final scene, so that it can speak for itself. However, at least one of the Sopranos cast members are talking about a potential movie. Springsteen side-kick Steven Van Zandt, who played Tony Soprano's consigliere Silvio Dante in the series, gives this cryptic response to the New York Post:
"We're not sure it's ending," Van Zandt said. "A couple of years from now, who knows?"
But even Chase won't rule out the possibility of a feature film:
"I don't think about (a movie) much," David Chase says. "I never say never. An idea could pop into my head where I would go, 'Wow, that would make a great movie,' but I doubt it."
And the song on the jukebox in that final scene? Don't Stop Believin' by Journey.