King Of Kong Poster Revealed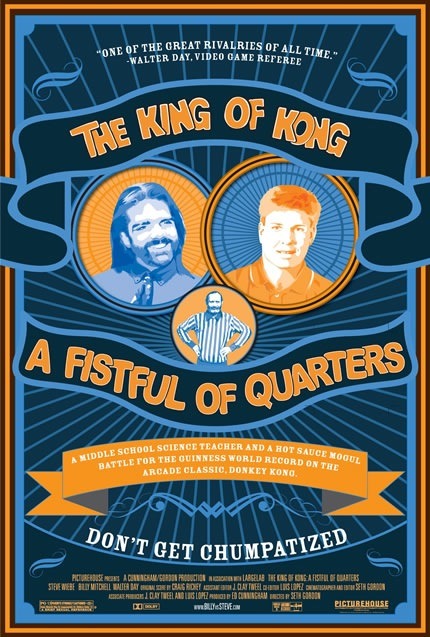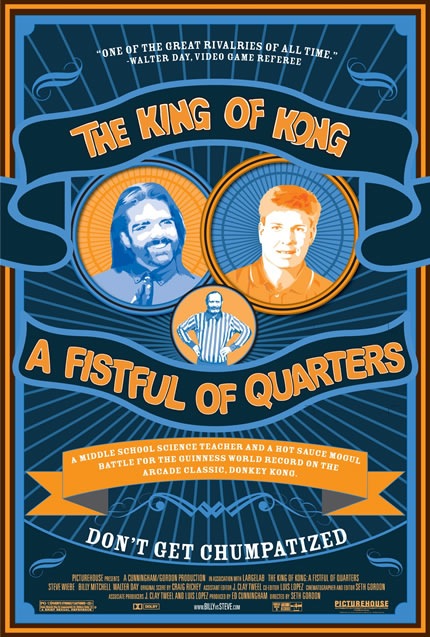 One of the documentaries we really dug at this year's Sundance Film Festival was Chasing Ghosts, about the masters of Pac-Man. It was a great trip back to the arcade era of the 1970's and 1980's. Well, Picturehouse has picked up a similar documentary (which even includes some of the same characters), which New Line has already purchased the rights to adapt into a feature film.The King of Kong: A Fistful of Quarters follows a middle school science teacher as he struggles to win the Guinness World Record for the arcade classic Donkey Kong.
The film hits theaters on August 17th, and now we have a poster. Click on the image to the right to enlarge.