30 Days Of Night Movie Poster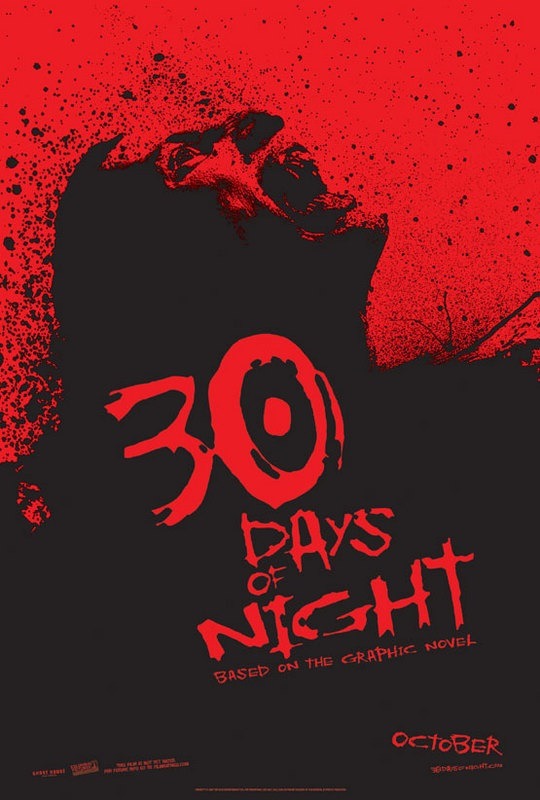 I know we're a little late on this one. The official teaser poster for the big screen adaptation of the popular horror comic series/graphic novel 30 Days of Night hit the web yesterday. We were too busy freaking out that we got quoted in the Hostel 2 television ads to notice. Or may-be we did notice, and somehow it just got lost in the shuffle. Either way, today I bring you this super cool looking poster for 30 Days of Night. I've always loved two color posters because of the simpleness. Click on the poster to see it at a higher resolution.
The film is directed by David Slade, a music video turned film director who broke on to the scene with Hard Candy at Sundance 05. The movie stars Josh Hartnett and Melissa George as a married sheriff and deputy in an Alaska town where they encounter a month without daylight. I always was amazed that this idea was never really explored before, because a town like this is a perfect feeding ground for a group of vampires.
30 Days of Night hits theaters on October 19th 2007.