Transformers Producer Plans City Of Heroes Movie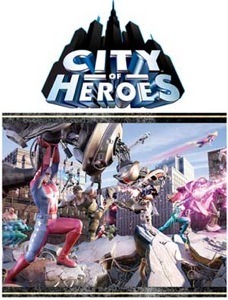 I've never really understood the MMORPG world. For those that don't know, that stands for Massive Multiplayer Online Role-Playing Game. I tried Star Wars Galaxies, and wanted to love it, but came out with the opposite opinion. And I've had some friends (sadly) who spend more time on World of Warcraft (nicknamed Warcrack) than in their non-work hours real lifes. But one of the MMORPG that has always interested me is City of Heroes, which basically operates under the premise of a city filled with super-heroes and villains. Users pay $15 bucks a month to design their own superhero character and battle supervillains, aliens and other criminals.
Transformers producer Tom DeSanto has secured the rights to turn the game into a big screen movie. And that's not all. After the movie, they hope to offshoot the series into a television series (it's unknown if they are thinking live-action or animated).
According to Variety, the project "revolves around a group of superheroes who live in Paragon City and must team in order to fight an invasion of aliens known as the Rikti."
DeSanto thinks this may be "the next big superhero franchise" because we've never seen "a big superheroes vs. aliens movie." While I'm not sure I completely agree with that logic, the premise offers some potential. And with all the comic properties being adapted for the big screen, it will be nice to see a film which isn't restrained from 50 years of comic book storylines and character cannon.
The game was released in 2004, has since spawned a sequel/expansion called City of Villains which allows plays to create their own super villains, and has been turned into a comic book published by Top Cow Prods.