Hot Rod Movie Poster Revealed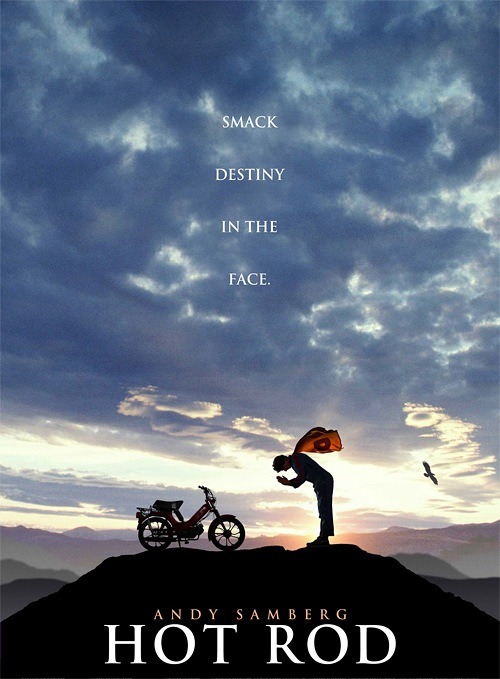 Check out the new movie poster for the Andy Samberg comedy Hot Rod, thanks to our friends at FirstShowing. The previously released teaser trailer didn't quite impress me. Although I must admit, Samberg's digital shorts are the only reason (if there is a reason) to watch Saturday Night Live these days (but in the days of YouTube, what's the point?). And coming off of a string of smart comedies like Borat and Knocked Up, I'm not sure America is still interested in a stupid pysical comedy flick. But heck, Americas Funniest Home Videos made a living off men being hit in the nuts for over ten years. So may-be dumb humor will always have a value in this country. But I have to  say the design of this poster and the tag-line are just PERFECT. You couldn't make a poster for this film any better than this. Am I wrong? Click on the image to the right to enlarge.
Hot Rod follows Self-proclaimed stuntman Rod Kimble (Samberg), who is preparing for the jump of his life. Rod plans to clear fifteen buses in an attempt to raise money for his abusive stepfather Frank Powell's life-saving heart operation. He'll land the jump, get Frank better, and then fight him, hard. The film also stars Isla Fisher, Jorma Taccone, Bill Hader, with Sissy Spacek and Ian McShane. The movie hits theaters on August 3rd 2007.