Bruce Willis Is Ready For Die Hard 5, Fox Shows Interest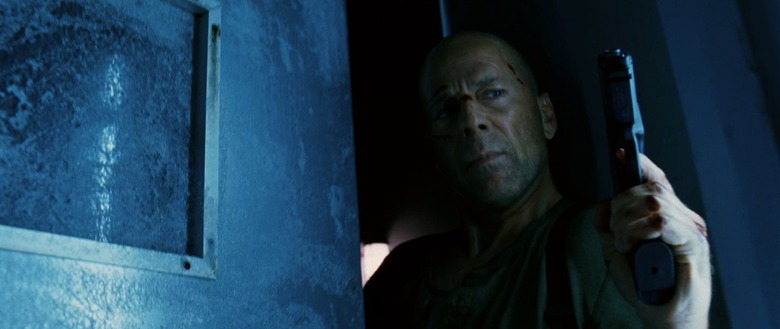 Am I the only one excited for Live Free or Die Hard? Everyone I know seems to snicker at the over the top action sequences shown in the trailer, but supposedly the movie is tracking highly (although you wouldn't know it). Now Bruce Willis is saying that he is interested in returning for a fifth Die Hard movie.
"Fox is already talking about doing another one. I told them I would only do it if Lin (Wiseman) was involved. And Maggie Q. Oh, yeah...And Justin of course. We couldn't do it without Justin," Bruce revealed at the press junket (via:movieweb). "It's been twenty-one years. That is the span of all four of them. So you can see me when I'm thirty-one, and you can see me when I'm fifty-two. There are moments in the film where you see me getting up a little slower."
But does "John Q Public" want to see Bruce jumping on airplanes and running from big explosions when he's 60 years old? I'm not quite sure people want to see a 52 year old John McClane. Heck I do, but may-be I'm in the minority?