Universal Studios Announces The Wizarding World Of Harry Potter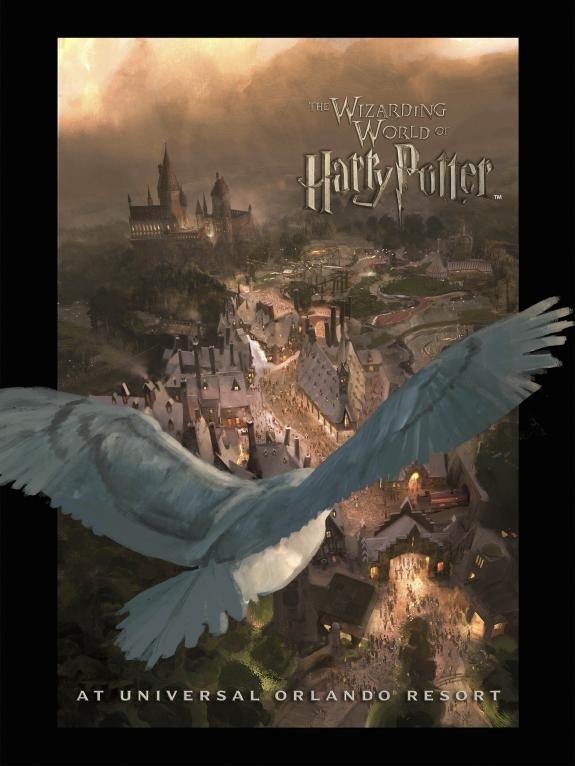 Two months ago we told you that Universal Studios Florida were finalizing terms to bring a "Harry Potter World" to its Orlando resort. Well today the project (now titled The Wizarding World of Harry Potter) was officially announced. We speculated that Harry Potter World would become part of Universal's Islands of Adventure theme park, and we were right. The press release says:
Inspired by J.K. Rowling's compelling stories and characters — and faithful to the visual landscapes of the films — "The Wizarding World of Harry Potter" will provide a one-of-a-kind opportunity to experience the magical world of Harry and his friends. The fully immersive, themed land will enable guests to visit some of the most iconic locations found in the books and the films including the village of Hogsmeade, the mysterious Forbidden Forest, and even Hogwarts castle itself.
The Wizarding World of Harry Potter will launch in late 2009, and will feature "immersive rides and interactive attractions, as well as experiential shops and restaurants that will enable guests to sample fare from the wizarding world's best known establishments." No details on the prospective rides have been announced. I wonder if the actors/actresses in the films will be signed on for film interludes or a possible Spider-Man-like interactive 3D attraction.
Check out some more artist renderings after the jump. The world looks incredible. I'll definitely have to make a trip to the park. But I'm disappointed to see that the Hogwarts Express seems to make only a cameo appearance in the world. It seems to me that the Hogwarts Express would be perfect for a ride/attraction. It's disappointing that they would waste the train in a move similar to the Back to the Future Time Traveling train.