Release Date Change: Harry Potter & The Order Of The Phoenix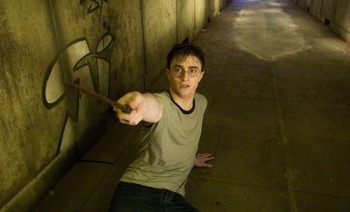 What is wrong with the calendars in Hollywood? Are they numbered incorrectly? This Summer must hold the record for the most release changes in the history of cinema. It seems like all the big studio marketing departments can't decide on a date, and when they do, they bump it up a night or couple days forward.Harry Potter & The Order Of The Phoenix was originally scheduled to hit theaters on Friday July 13th 2007, but will now hit theaters two whole days earlier, on Wednesday, July 11th 2007. And I bet there will be an announcement a week or two before the release that the film will actually premiere on Tuesday at midnight or maybe even 10:00pm in most theaters. That seems to be the hip thing to do now-a-days. Whatever, I can't complain – Harry Potter a few days earlier? That probably makes a lot of muggles happy. No word on if the IMAX release has also been moved up, but we would assume that to be the case.
Oh yeah, and Warner also decided to bump up the release of License to Wed, from Transformers day (July 4th) to Tuesday July 3rd. Do they actually believe that will make a difference? The film is dead in the water.