Nicolas Cage Ditches The Untouchables Prequel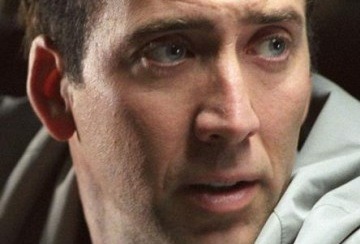 A couple weeks back we reported that Nicolas Cage had signed  on to star in The Untouchables prequel. His name was listed on a marketing concept advertisement aimed for Cannes buyers, and MTV confirmed the fact with his publicists (or at least someone official). Well now Variety is reporting that Cage will not be in the film afterall. Apparently talks ended because of scheduling issues. Yeah right. Principal photography will begin in October 2007. Cage is currently filming National Treasure: Book of Secrets, which is due out in December. This means the film will end production months before then. And get this, Cage is not yet officially attached to a film after that. So I'm guessing that whole "scheduling conflict" reasoning is just the pr speak for "bad script" or something worse.
The Untouchables: Capone Rising follows Al Capone's arrival in Chicago, Illinois and his dealings with cop Jimmy Malone, and his subsequent rise to power. Sean Connery won an Academy Award for his portrayal of Malone in the original film. Gerard Butler will take over the role in the new film.
The Untouchables is based on the 1959 ABC television series, and was a solid hit, grossing over $76 million domestically. The film starred Kevin Costner, Sean Connery, Robert De Niro and Andy Garcia.