The Golden Compass Movie Trailer Is Now Online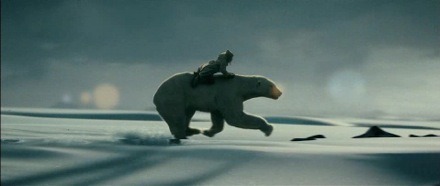 Remember how we told you last night that the first movie trailer for The Golden Compass would be attached to Disney's Pirates of the Caribbean: At World's End? Well the trailer is available now. The new trailer uses a comparison to Lord of the Rings to get people psyched. Check it out after the jump.
[flv:http://www.slashfilm.com/wp/wp-content/trailers/goldencompasstrailer.flv 450 190]
So far I'm very excited with the footage I've seen. Let's hope this is good as Narnia was a disappointment to most. Yahoo Movies has the trailer available in High Definition.