Vincent Chase's Medellin To Premiere At The 2007 Cannes Film Festival!?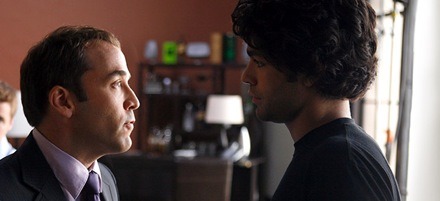 I've just recently become addicted to HBO's hit show Entourage. Word has begun to spread that HBO will be filming some scenes for a future episode of the series later this week on the Croisette. So why are the guys at the 2007 Cannes Film Festival?
My best guess is that the fictional movie within the show, Medellin, a Pablo Escobar epic penned by Paul Haggis, has either gotten into the festival or is in the film market (a section of the festival devoted to the sales of indie films). We discovered in the last episode that the boys were going to produce the film independently. It will be interesting to see if the production puts up fake billboards and advertisements for the film, as was done with James Cameron's Aquaman (see Variety advertisement below).