The Game Plan Movie Poster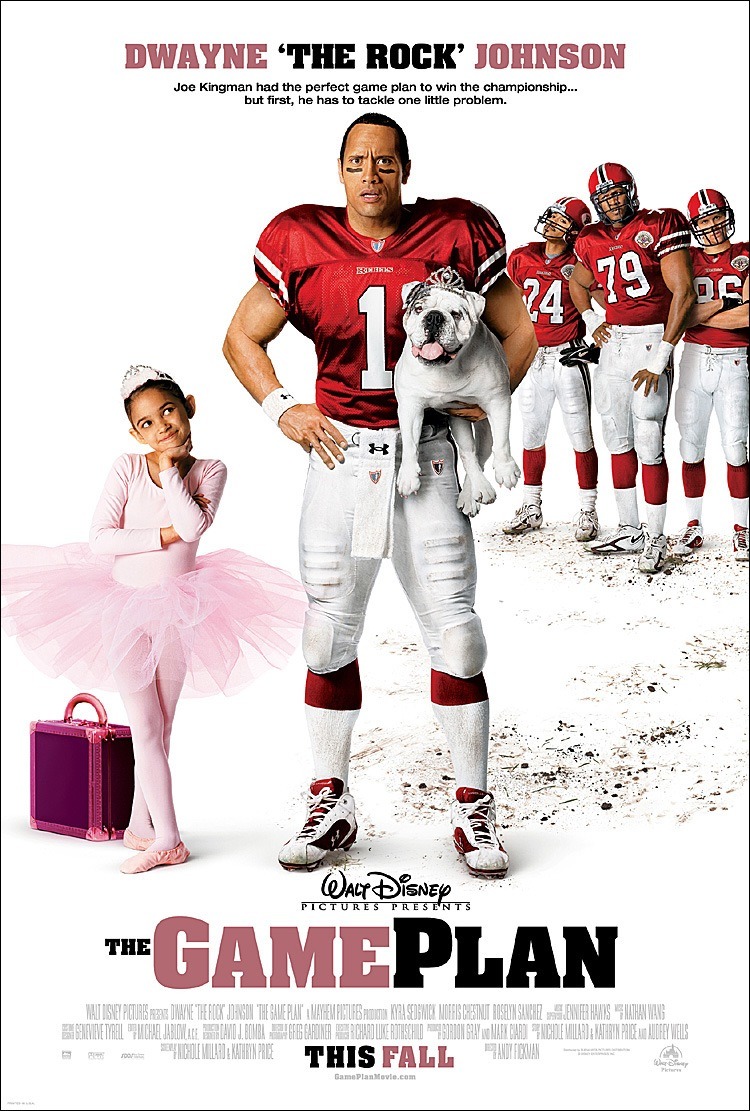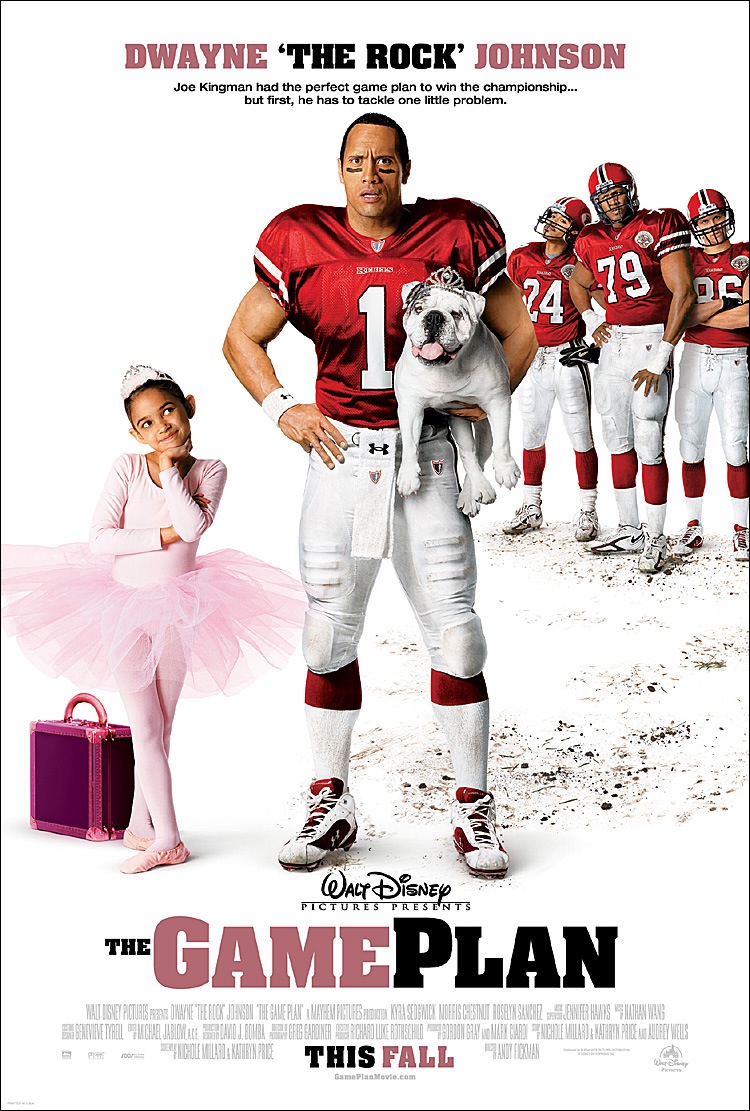 Last night we posted the movie trailer for The Rock's new family sports comedy film The Game Plan (groan). Cinematical has released the theatrical poster, which looks even worse. As always, left click to see a larger version.
I think our friend Chris at Movie Marketing Madness said it best: "Note to all studio executives, Big, manly guys with a reputation for action movies all of a sudden being thrown into a domestic situation with a cute kid is a pitch that should be avoided."
And yes, this does remind us of Vin Diesel's The Pacifier all over again. The new poster also confirmes the Fall (aka Football Season) release date.