Photos: Wong Kar Wai's My Blueberry Nights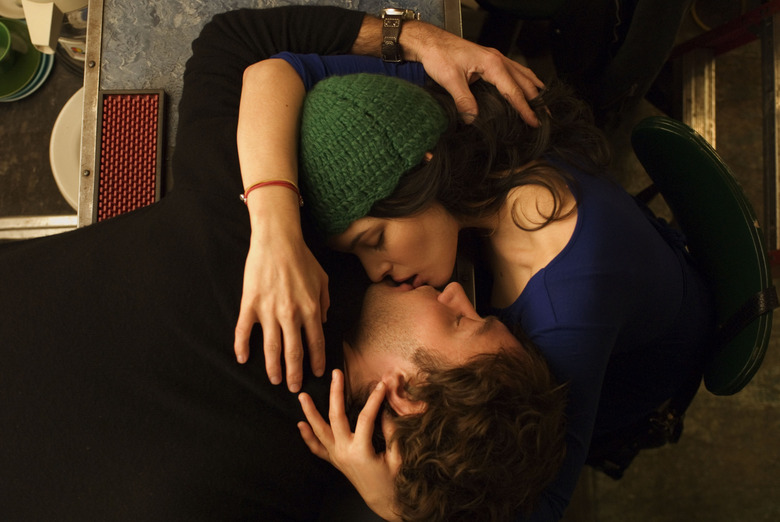 Last month we gave you a first look at a trashy looking Natalie Portman in My Blueberry Nights. With the film set to make it's premeire at the Cannes Film Festival, we have been provided with a few more production photos. Check out the new photos after the jump. As always, left click to enlarge.
The official plot synopsis:
In Wong Kar Wai's debut English language feature, the internationally acclaimed director takes his audience on a dramatic journey across the distance between heartbreak and a new beginning.
After a rough break-up, Elizabeth (played by songstress Norah Jones in her screen debut) sets out on a journey across America, leaving behind a life of memories, a dream and a soulful new friend Рa caf̩ owner (Jude Law) Рall while in search of something to mend her broken heart. Waitressing her way through the country, Elizabeth befriends others whose yearnings are greater than hers, including a troubled cop (David Strathairn) and his estranged wife (Rachel Weisz) and a down-on-her luck gambler (Natalie Portman) with a score to settle.
Through these individuals, Elizabeth witnesses the true depths of loneliness and emptiness, and begins to understand that her own journey is part of a greater exploration within herself.