Guy Ritchie To Make Another Ensemble British Gangster Movie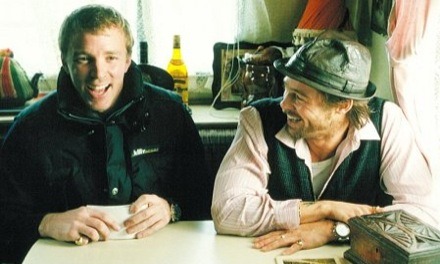 Guy Ritchie was a cult phenomenon. He rocketed onto the scene with Lock, Stock and Two Smoking Barrels, and soon after created Snatch, which is on the top 10 list of most 20-something film fanatics. The filmmaker then married Madonna, who seemingly sucked all the creative life out of Richie's career.
Well good news, Richie has announced that he will return to the genre that launched his career. The filmmaker wrote a script titled RocknRolla, which he will direct under Joel Silver's Dark Castle Entertainment production company. Right now all we know is that it will be in the same vein as the filmmaker's previous ensemble British gangster films.
Update: Variety has shed some details on the plot of the film:
A Russian mobster orchestrates a crooked land deal, putting millions of dollars up for grabs and attracting all of London's criminal underworld. A dangerous crime lord, a sexy accountant, a corrupt politician and a band of petty thieves are among those double-crossing one another. Pic's budget will be under $20 million.
Call me skeptical, but I think Riche's time has passed. Let's hope I'm wrong.