The Hobbit Short List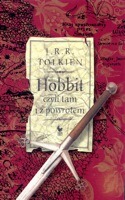 AICN has posted a list of directors being considered to helm the Lord of the Rings prequel film adaptation, The Hobbit. The list of names include Sam Raimi (Spider-Man). Stephen Sommers (The Mummy), Michael Bay (Transformers), Brad Silberling (Lemony Snicket's A Series of Unfortunate Events) and Bill Condon (Dreamgirls).
When the whole Peter Jackson/New Line fall out happened, all the fanboys freaked out saying they would be unwilling to watch a non-Jackson Hobbit film. I wrote that people would eventually accept a new geek director. Sam Raimi seems like the perfect choice, but the names on the list above I could have never imagined. Not one of them appeals to me, and that's coming from a Michael Bay fan. Let's hope that either Raimi signs on or they find someone more credible and capable.