First Look: Michael Moore's Sicko Production Photos And Poster Art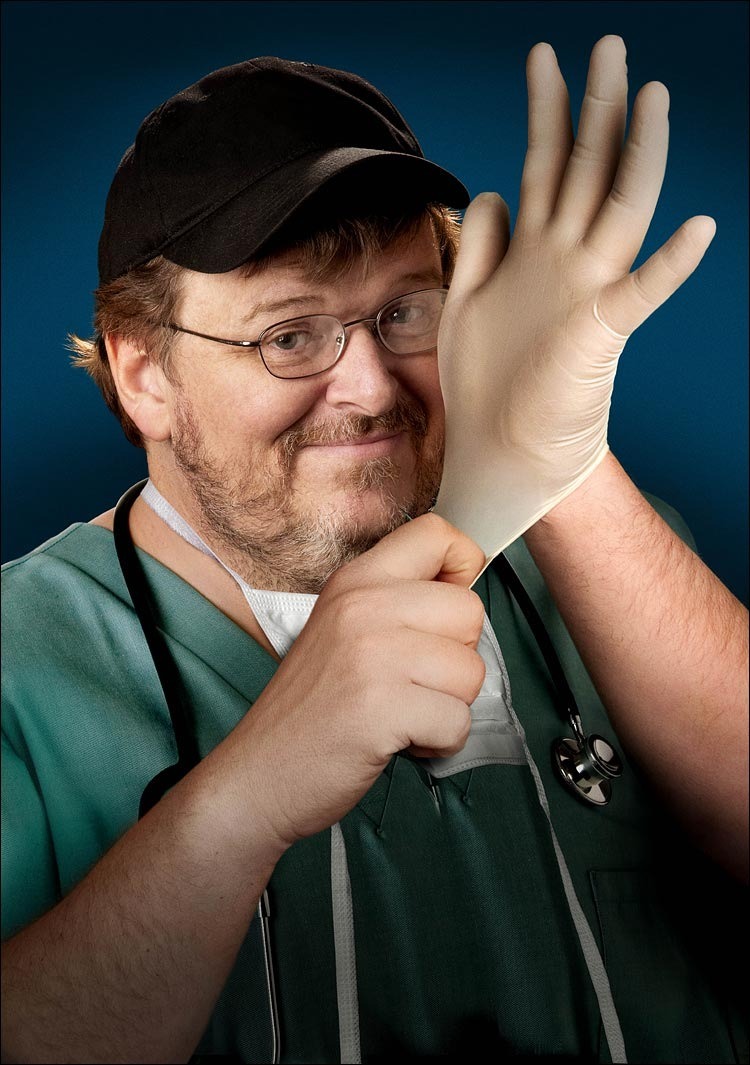 The Weinstein Co has finally released some art and photos for Michael Moore's new controversial documentary Sicko. I contemplated not including the word controversial in my last sentence, because when exactly does Moore make a non controversial film? Anyway, the news stories have already begun, and the film will debut at the Cannes Film Festival in just a couple weeks, before hitting a theater near you on June 29th. Cinematical has posted the first look at a portion of the eventual poster art, seen right. Is it just me or is Michael Moore looking a little old.
We also have three production photos after the jump, all of which feature Moore. Let's hope that the director injected himself into more of the film this time around. Many people, including ourselves, complained about his lack of appearance in Fahrenheit 9/11. As always, left click on the photos to enlarge.