Wedding Daze Movie Trailer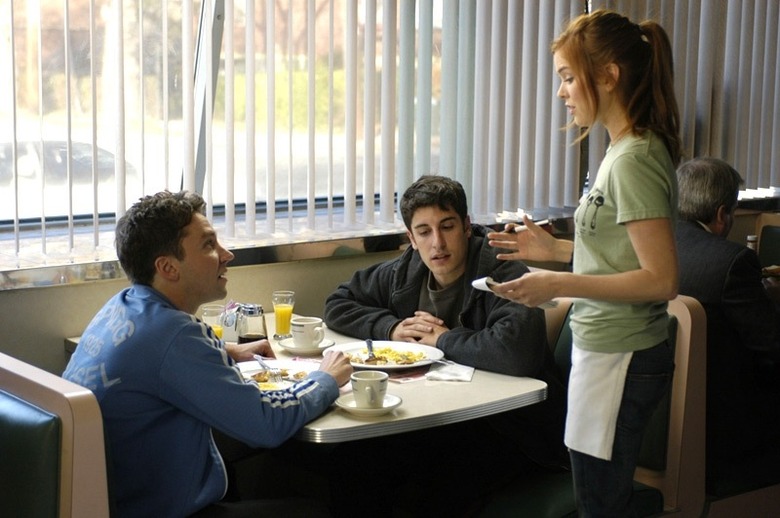 Isla Fisher is everywhere these days, while Jason Biggs seems to be nowhere. Seems like a perfect idea to team the two up in a romantic comedy, or not. Most people will remember Fisher as the obsessed virgin in Wedding Crashers. She is also engaged to Sacha Baron Cohen (Borat). Yesterday we posted the trailer for Hot Rod, and today we have Wedding Daze. The film (originally titled The Pleasure of Your Company or The Next Girl I See) follows Anderson (Jason Biggs), a guy who lost the woman of his dreams after proposing to her. He is convinced he'll never fall in love again. But at the urging of his best friend, he spontaneously proposes to a dissatisfied waitress named Katie (Fisher) and "an innocent dare evolves into the kind of love that both have been looking for all along." The film is written and directed by Michael Ian Black. It looks like your average romantic comedy flick. The new trailer can be seen after the jump.
[flv:http://www.slashfilm.com/wp/wp-content/trailers/weddingdaze.flv 450 244]
You can watch the trailer at a higher resolution on Empire.com. Wedding Daze hits theaters on August 17th 2007.