Photo: Iron Man Movie Armor Revealed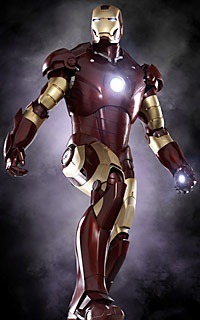 A couple weeks ago we got our first glimpse at the Mark 1 Iron Man armor. That wasn't enough for most folks. Last week we got our first look at Robert Downey Jr. as Tony Stark. That still wasn't enough. Well now Entertainment Weekly has released the first photo of Iron Man in full red and gold armor. The suit was designed by Oscar-winning F/X master Stan Winston. I wonder why they didn't hold out longer and hit us with a Mark II design. With Comic-Con around the corner, I was expecting to wait until at least then.
I got to admit, it looks like everything I thought it would be and possibly more. Now I'm excited to see this flick. Iron Man hits theaters on May 2nd 2008.