Warner Bros Options Frank Miller's Ronin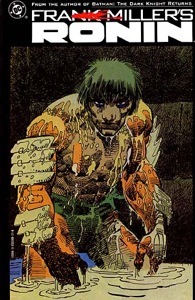 Warner Bros has officially optioned the rights to Frank Miller's graphic novel Ronin, just as we expected. The live action feature film adaptation will be directed by Stomp the Yard (yawn) director Sylvain White.
A rōnin (浪人, rōnin?) was a masterless samurai during the feudal period (1185â€"1868) of Japan. Frank Miller's six-issue mini-series shows some of the strongest influences of manga on Miller's style, both in the artwork and narrative style.
The story takes place in a post-apocalpytic New York City populated by mutants and impoverished squatters. Billy Challas was born limbless due to a birth defect. A "biocircuitry" company called the Aquarius Complex has enabled him to  become a cyborg ronin. His quest it is to defeat a demon called Agat, and to find the powerful mystic sword which will allow him to do so.
The Fountain director Darren Aronofsky was originally attached to the project at New Line Cinema in 1998. Earlier this year, 300 producer Gianni Nunnari, announced that he would bring the project to the big screen.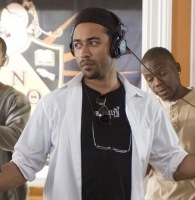 "The Ronin comic book has less of a strong identifiable status than "300". It's a different visual approach which is more based on the production design, more than the way it is shot. The world is so dense and so different and dark and intracit. It's going to be a lot of work but I'm really looking forward to it," Director Sylvain White previously told BlackFilm. "The idea will be to stay close to the graphic novel. Ronin is very dense and very long so of course we are going to have to streamline the story to fit it within a movie time frame."