Spider-Man 3's Comic Book Origins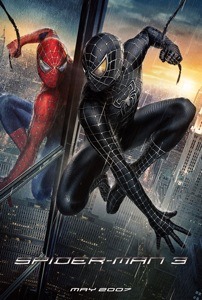 Before you see Spider-Man 3 this Friday, catch up on the comic history behind the movie. HeroHunt has compiled a list of important comic book moments that helped to inspire the third Spidey film. Sure, the continuity in some (probably most) cases has changed, but don't let that stop you from knowing the geeky origins of all the characters and events in Spider-Man 3.
First Appearance: Sandman – Amazing Spider-Man #4, Sep. 1963
First Appearance: Gwen Stacy and Harry Osborn – Amazing Spider-Man #31, Dec. 1965
Harry Osborn becomes The Green Goblin – Amazing Spider-Man #136, Sep. 1974
The return of the burglar who killed Uncle Ben – Amazing Spider-Man #200, January 1980
First Appearance: Spider-Man's black costume – Amazing Spider-Man #252, May 1984
Spidey's black costume is revealed to be a symbiote – Amazing Spider-Man # 258, Nov. 1984
First Appearance: Venom – Amazing Spider-Man #299, Apr. 1988 and Amazing Spider-Man #300, May 1988
Check out the full list of comic books at HeroHunt.